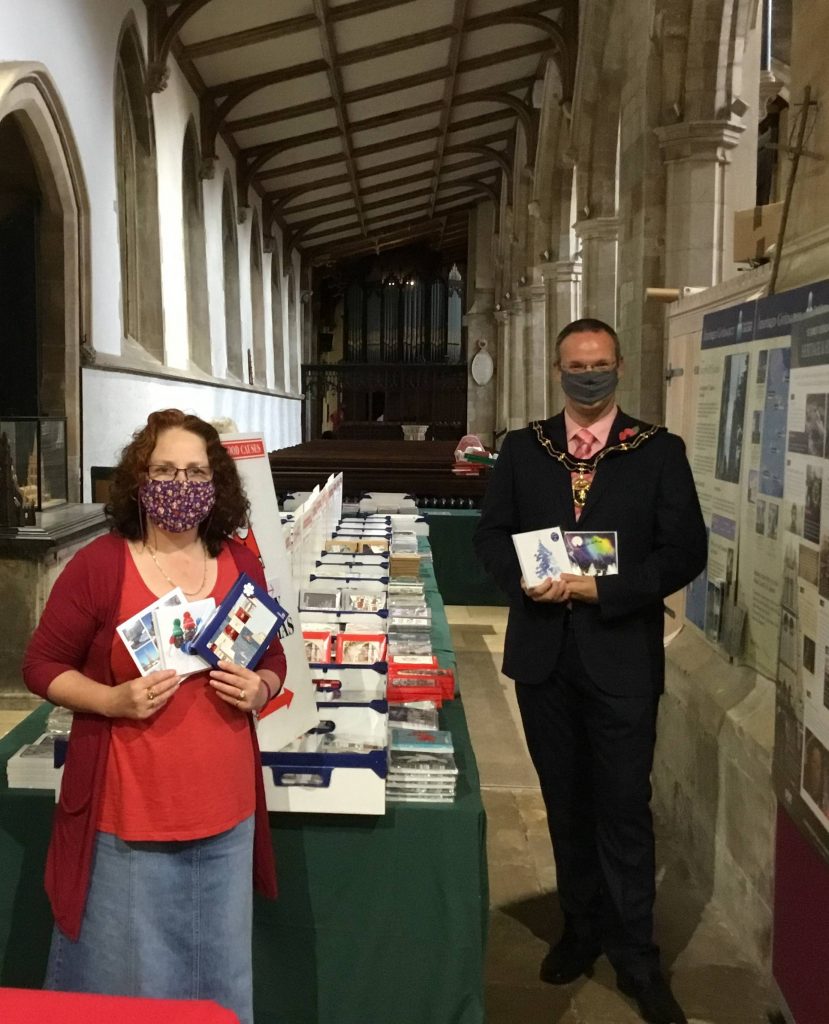 26th October 2020
Last week the Mayor of Louth, Councillor Darren Hobson, was delighted to officially open the Cards for Good Causes, one of the charity Christmas card retailers, as it opened its pop-up shop doors in in St James Church.
The not-for-profit organisation has a huge selection of charity Christmas cards and seasonal gifts with 100% of its proceeds donated to local and national charities and the Louth pop-up shop is part of a network of more than 200 temporary shops around the UK representing more than 250 charities.
The Mayor was delighted to officially open the shop enthusing "visitors can choose from hundreds of different Christmas card designs, traditional advent calendars, candles, wrapping paper, napkins and stocking fillers. It is wonderful to see such an colourful array of merchandise raising money for good causes".
Gabriella McCree, Shop Manager for Cards for Good Causes says: "We love bringing the Christmas spirit to Louth and being a part of the local community! The proceeds from every card or product sold make a vital contribution to the work of the charities that we support. Come and find us in St James' Church, Louth, Monday to Saturday 10am-4pm ".