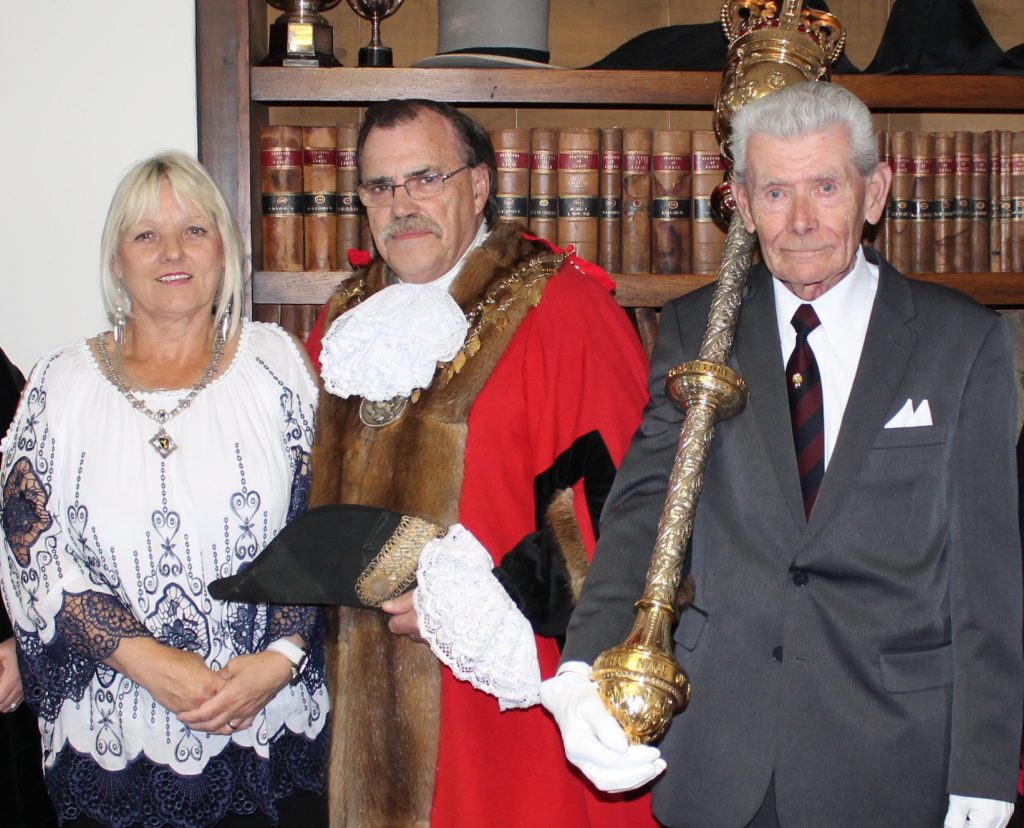 On Tuesday 15th May 2018 Louth Town Council elected Councillor George Horton to be its Mayor for the 2018/19 Council year.
The Mayor of Louth is only too happy to attend local events and those further afield whether they be coffee mornings or official opening ceremonies, if the organisers feel that the presence of the Mayor could raise the profile of their event. The Mayor of Louth is the first citizen of Louth and part of their role is to promote Louth.
If you would like the Mayor of Louth to attend an event please write to:
Mrs. Lynda Phillips
Town Clerk
The Sessions House
Eastgate
Louth
Lincolnshire
LN11 9AJ
or email admin@louthtowncouncil.gov.uk with an invitation giving full details of the event and any requirements you might have of the Mayor and he will endeavour to meet your needs.