1st October 2020 – Over a third of my way through my Mayoral year, I continually find myself impressed by the effort put in by our residents to make our community a better place. How many times have you stopped and considered what our town would be like if it wasn't for those that go that extra step for the good of others? It's something that many take for granted.
As we continue through Louth's, and the nation's recovery from the lockdown earlier in the year and head into a new season, it's understandable that the effects of the pandemic and ensuing restrictions continue to be felt. We must keep following the guidance that we receive. In past months we have all been impressed by the way in which our town has rallied around and strived to help those in need. I think it's essential that we remember those values as we move through the next phase of adjusting to a different way – show compassion, be understanding and have patience. Everyone reacts to change in different ways.
One thing that has not changed, of course, is the commitment of Louth's people to do something for the benefit of others.
Going with the flow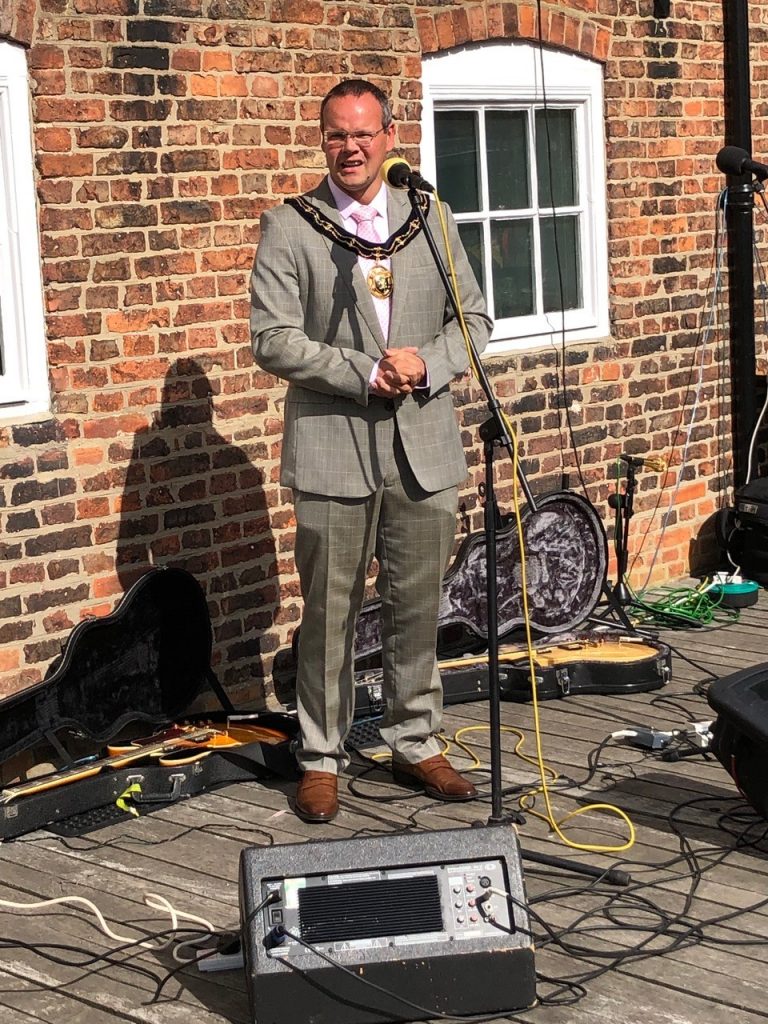 I recently had the opportunity to join members of one of the town's longstanding groups of volunteers on two occasions. The members of Louth Navigation Trust were looking forward to celebrating a significant milestone in the town's history: 250 years since the opening of the Louth Canal. The devoted volunteers have, for almost 35 years, aimed to promote the use of the canal as well as providing a valuable source of information about Louth's heritage.
During the group's Annual General Meeting it was obvious to see the great enthusiasm that their members have. Whilst many of the events that they had planned to hold this year to mark the opening of the canal between our town and the coast had to be postponed or cancelled altogether, it is clear that their spirit has not diminished. The Navigation Trust is still looking forward to educating and informing, as well as actively maintaining the fabulous resource that we're so fortunate to have, in Louth in the future.
The second time that I, accompanied by the Mayoress, had the pleasure of joining the Navigation Trust's members was for the Canal@250 event – the one occasion in their calendar that managed to evade being a casualty of restrictions on the size of gatherings allowed over the summer. This was a well-attended event on a beautifully sunny weekend which meant that the Trust and their invited guests were able to showcase what their organisation is all about and utilise the watercourse itself in order to promote use of the canal in the future. The Mayoress and I thoroughly enjoyed the lecture by local historian Stuart Sizer about the development of the Riverhead area and how things have changed in the subsequent quarter of a millennium.
Picking a winner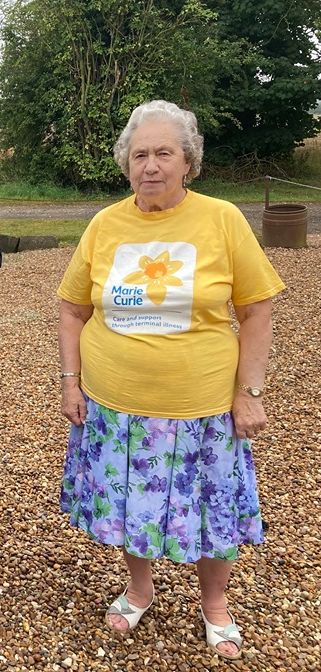 The Mayoress and I were very happy to join local long-time Marie Curie fundraiser Paula Bruntlett (pictured) recently to assist her and her group of volunteers with picking winners for their annual fundraising prize draw. Usually this would have taken place as part of the group's annual Tractor Run early in the summer. Once again, the restrictions we were living under at the time meant that event could not take place. Undeterred by this however, Paula and her assistants were able to make the best of the circumstances and raise hundreds of pounds once again for this fantastic cause which supports
many local families.
There are so many people who give up so much of their time in Louth, not for the accolades and 'pats on the back', but because they want to. We are so lucky to have so many groups and organisations in the town who simply want to provide something for others because they enjoy doing so. I look forward to meeting more of them in the coming months when it is safe and permissible to do so.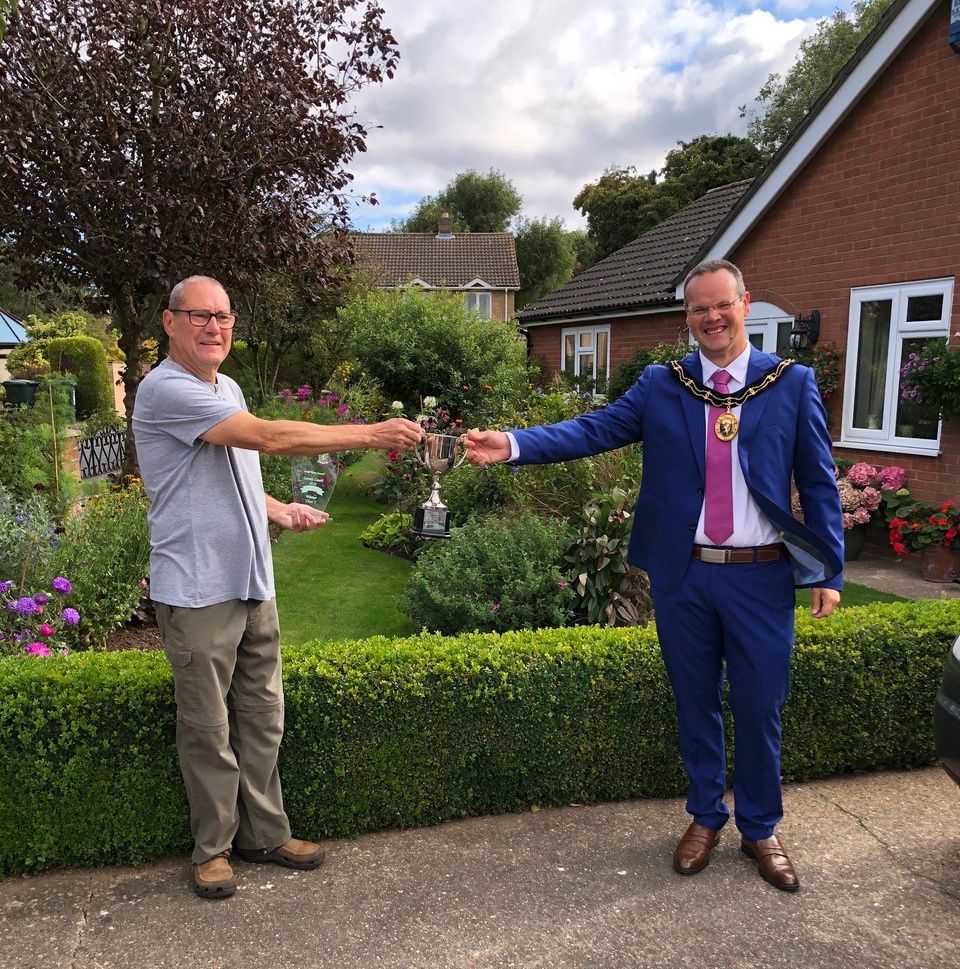 Green fingers
I will be one of the first to admit that I am not a gardener! Fortunately we have many, many people in Louth who are gifted in this way. Like me, I'm sure many of you enjoyed once again seeing the fabulous arrays of colour and wonderful floral displays on show over the summer months.
Louth Town Council has, for several years, organised an annual competition to encourage local individuals, groups and businesses to enhance our surroundings and give us all some civic pride. Once again this year, perhaps with even more (enforced) time on their hands than usual, our gardeners pulled out all the stops to brighten up their homes and streets with some fantastic displays. It was brilliant to have the opportunity to visit many of the entrants to the Lovely Louth competition at their homes and hand over the awards to the winners and runners-up whilst taking the time to discuss the time, effort and care that they clearly love putting in not just for their own enjoyment but also for their neighbours and visitors to the town.
Pausing to remember
It is almost the time of year when thoughts inevitably begin to turn to the moment in our national calendar when we stop to remember those who have given so much in service to our communities and country. Of course, like everything lately, this year's commemorations to mark Armistice Day and Remembrance Sunday will be very different to what we are all used to.
Consideration is being given by those involved in organising events as to how to mark the moment and this will be made public in the coming weeks. Whilst we do not know exactly the format of events this year, rest assured that all of those who give their time each autumn to make sure that this poignant occasion takes place with the upmost attention to detail, will endeavour to ensure that it is marked in a fitting and safe manner. I thank all of those dedicated individuals, including members of the local branch of the Royal British Legion, who give up their time to raise money and assist in putting events together, and look forward to their support once again in 2020.
We undoubtedly have a challenging time ahead of us in the months to come. It is easy to become complacent and disregard the advice we are being given. However one thing that I urge each and every one of us to do is continue to be supportive of each other, be respectful and tolerant and continue to make our town a better place.
Even though we are so fortunate to have so many groups of people that are happy to share their interests and time for the good of Louth, everyone can make their own contribution too. Let's all be the person who is noticed for the act of kindness, the understanding of the needs of others and promoting what is wonderful about our community. Until next time, take care.