Lovely Louth Application Form
This competition is organised by Louth Town Council and is aimed at beautifying the town by encouraging floral and planting decorations of all kinds so that locals and visitors can enjoy the many delights that Louth has to offer.
In 2023 the competition will run with 7 classes, with prizes.
PLEASE NOTE THAT ENTRANTS MAY ONLY ENTER ONE CLASS.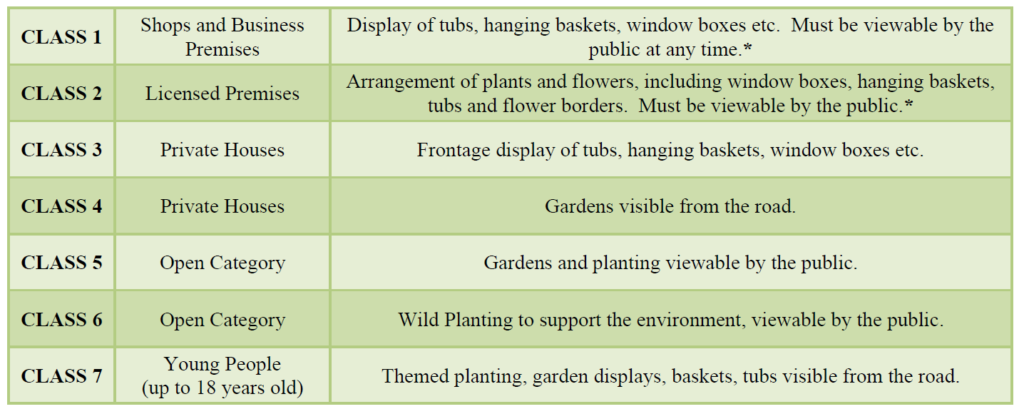 *Please note that displays will be judged based on their overall appearance but any hanging baskets supplied by Louth Town Council from Welcome Back Funding which form part of displays will not be taken account of by judges. 

Entry to the competition is FREE 
Judging will take place during the week commencing Tuesday 25th July 2023  
Winners will be notified from Monday 7th August 2023
Please return entry forms to Louth Town Council, The Sessions House, Eastgate, Louth, LN11 9AJ 

Complete the online entry form below

 by no later than 12 noon on Thursday 20th July 2023
For enquiries / further information please contact the Town Clerk on 01507 355895 or email admin@louthtowncouncil.gov.uk 
ENTRY FORM – Lovely Louth Competition 2023
Data protection: I agree that I have read and understand Louth Town Council's General Privacy Notice which is available to view at www.louthtowncouncil.gov.uk and I agree by submitting the form below that the Council may process my personal information for providing information, corresponding with me and awarding the competition prizes and promotion.  I understand that I have the right to request modification of the information that Louth Town Council keep on record and I have the right to withdraw my consent and request that I am removed from Louth Town Council's database.
2022 Winners and Runner-ups