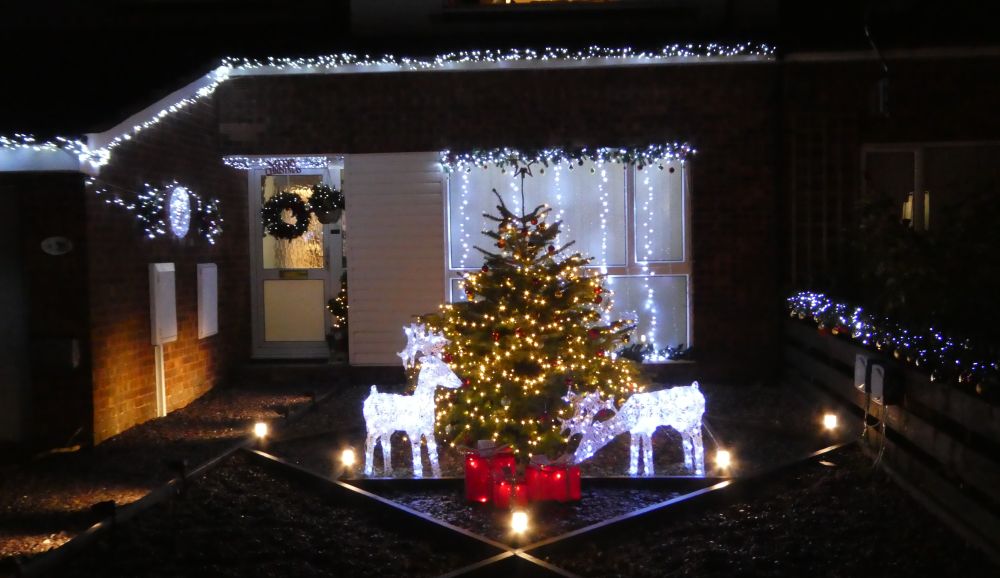 20th December 2019 – Louth Town Council is delighted to announce the winners of the Light Up Louth Competition, a special event for Christmastime, recognising the time and effort that residents put into decorating their homes which helps to spread the Christmas spirit around the community.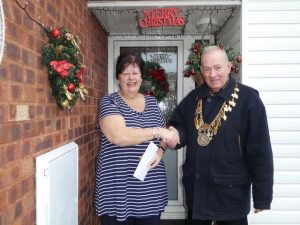 The Floral Enhancement Working group, who are also responsible for the Lovely Louth summer floral competition, introduced 'Light Up Louth', as a new 'Winter' competition which was judged by the Mayor, Cllr. Fran Treanor and the Chair of the Floral Enhancement Working Group, Cllr. Sue Crew.
Each of the three winners won gift vouchers and a bespoke bauble decoration, the judges were so impressed with the standard of the entrants, that four runner ups were also awarded with a bespoke bauble decoration.
Winner – Mrs Key, 6 Hawker Drive
2nd – 21 Linden Walk
3rd – 25 Keddington Crescent
RU- 2 Blanchard Road
RU – 36 Lindsey Way
RU – 4 Hawker Drive
RU – 2a Seymour Ave